My friend Phong told me the same thing he said to his fiancé, don't visit Atyrau (Атырау) there's nothing to here to see. Luckily for him, one of my goals during year was to take rare opportunities to see friends while abroad, no matter how remote. In May I had spent a week in a rural village in the mountains of Peru, where refrigerators were a luxury, so why not Kazakhstan? Phong had left Los Angeles for Kazakhstan just a little over a year now for work, and I was excited to be his first visitor from home.
The journey to Atyrau from the port of Kazakhstan took more than 13 hours on land, and I was lucky to be hitching a ride with one of the Kazakh truck drivers I met aboard the ferry from Baku. We took a lot of pit stops, and most of my time was spent looking out at the dry landscape with wild camels running around.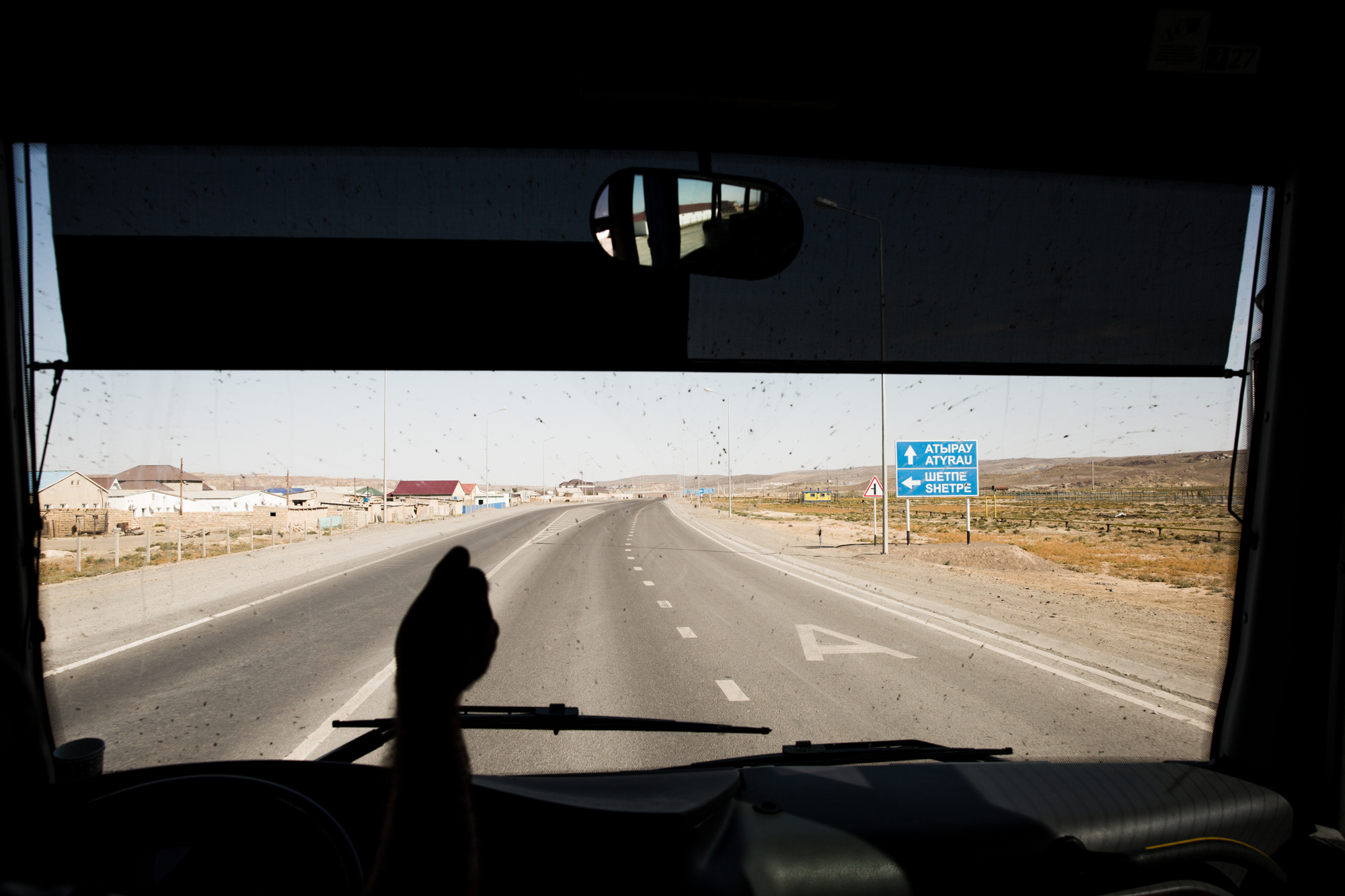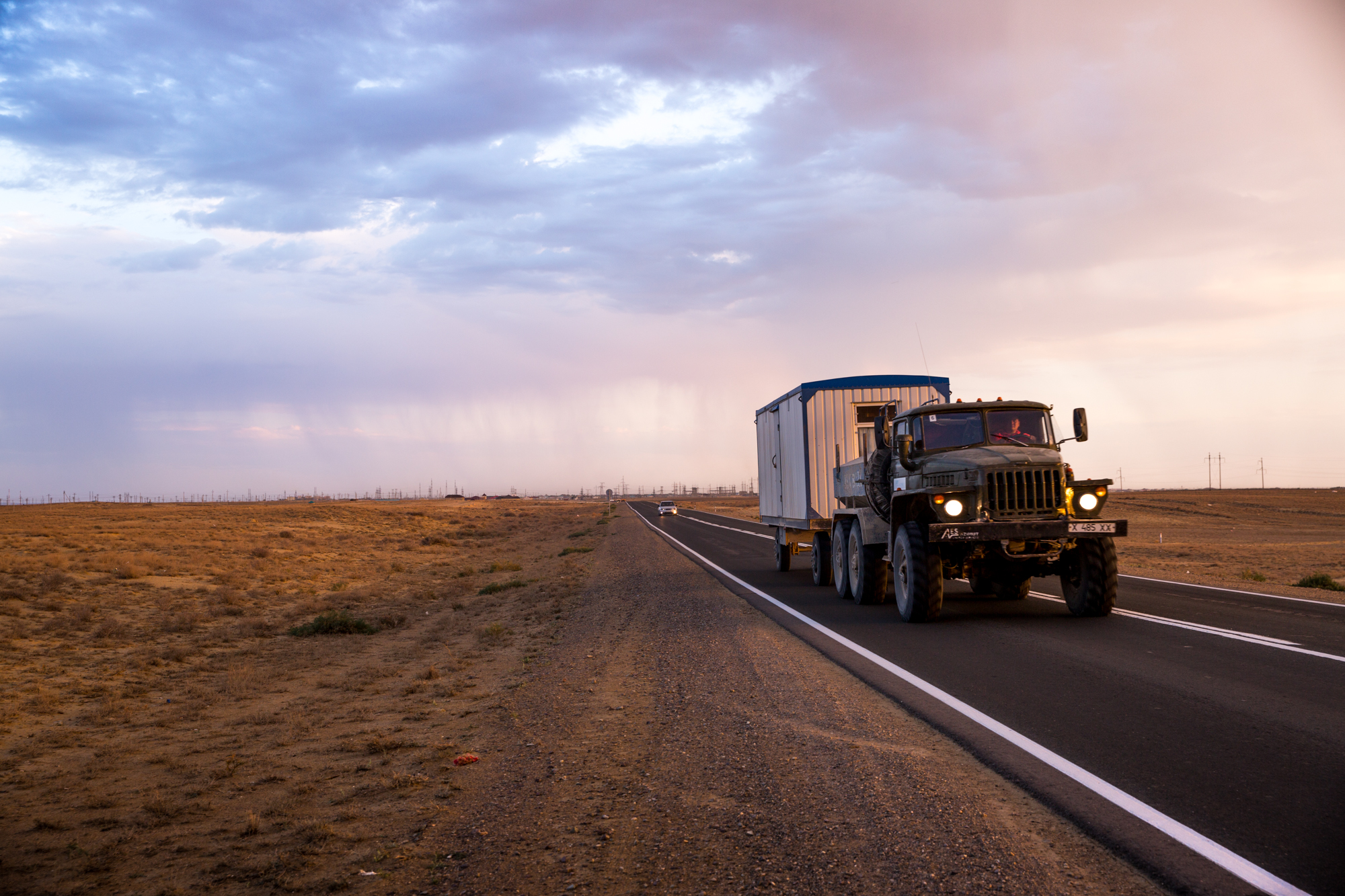 The city of Atyrau is a stark contrast from the bustling city of Almaty, for one, cost of living is higher, mostly due the expatriates living and working for the oil companies here. The city is unique as it is considered to be at the crossroads between Europe and Asia. Symbolically they consider the Central Bridge as the highway which connects both continents, even though one does not truly exist (even on Google maps doesn't recognize this).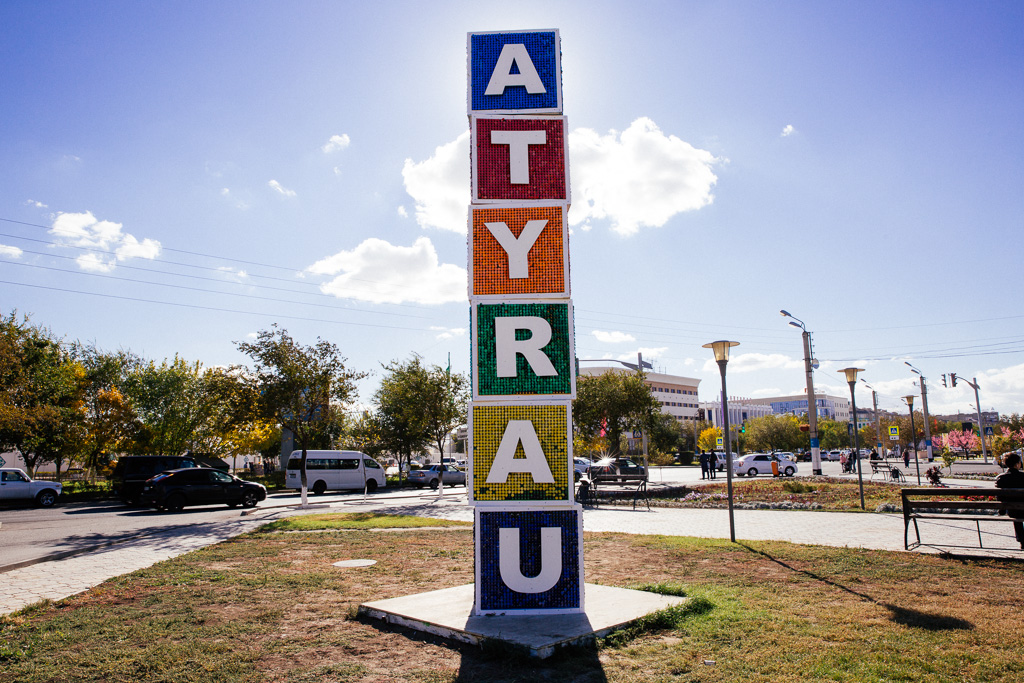 Having spent some time traveling through former Eastern Bloc countries, I was surprised to see some of the more decorated concrete apartment blocks.
Everywhere you look, there is a large effort to refresh the streets, city parks, and mosques within the city. 
As a former part of the USSR, most people here speak Kazakh and Russian, which is why you will see a lot of the Cyrillic characters. It was just announced just a few months ago, that Kazakhstan will be adopting a new version of Latin-based Kazakh alphabet. The deadline-to complete the switch is sometime in 2025, so in the future, a lot of the signage will slowly start to disappear.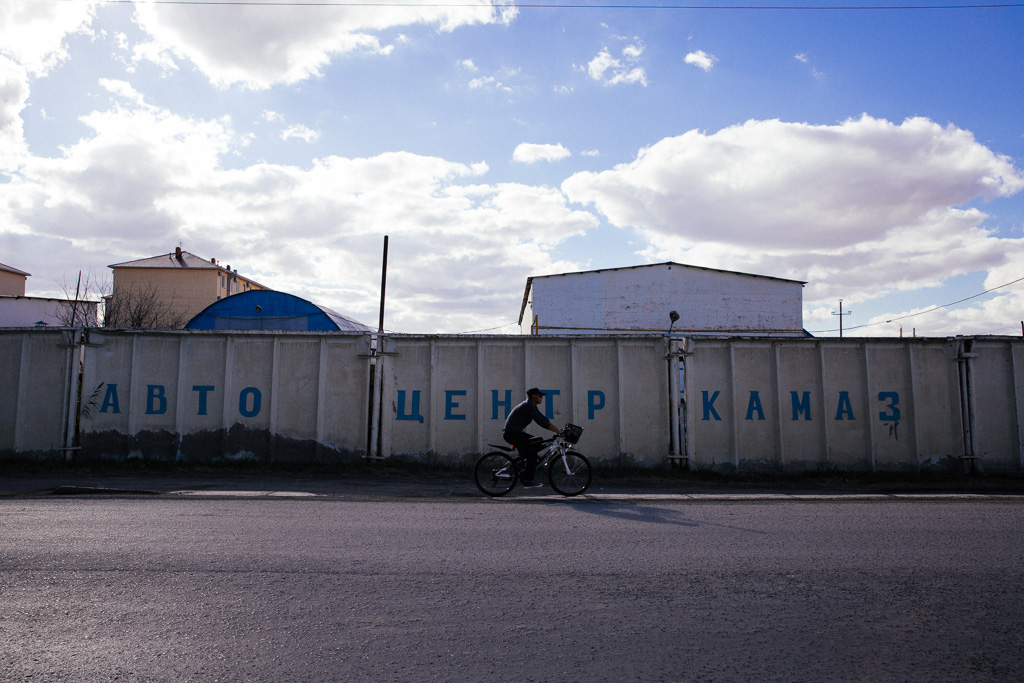 Walking through the streets of Atyrau, you start to notice there are not a lot of restaurants. Most locals have their meals at home with family before heading out for a night out with friends. Most of the restaurants that exist are catered towards the Western crowd and the prices reflect this. Some of the places include Champions Sports Bar, located inside of the Renaissance Hotel, Tofu sushi bar, and one of the most expensive bars in town which felt like something that would be found in any trendy capital city.
If you get out of the city center a little, you can find places like DИHA market and bizarre, where locals go to find  a thriving selection of of produce, meats,  clothing and household items. You won't find many foreigners hanging out here.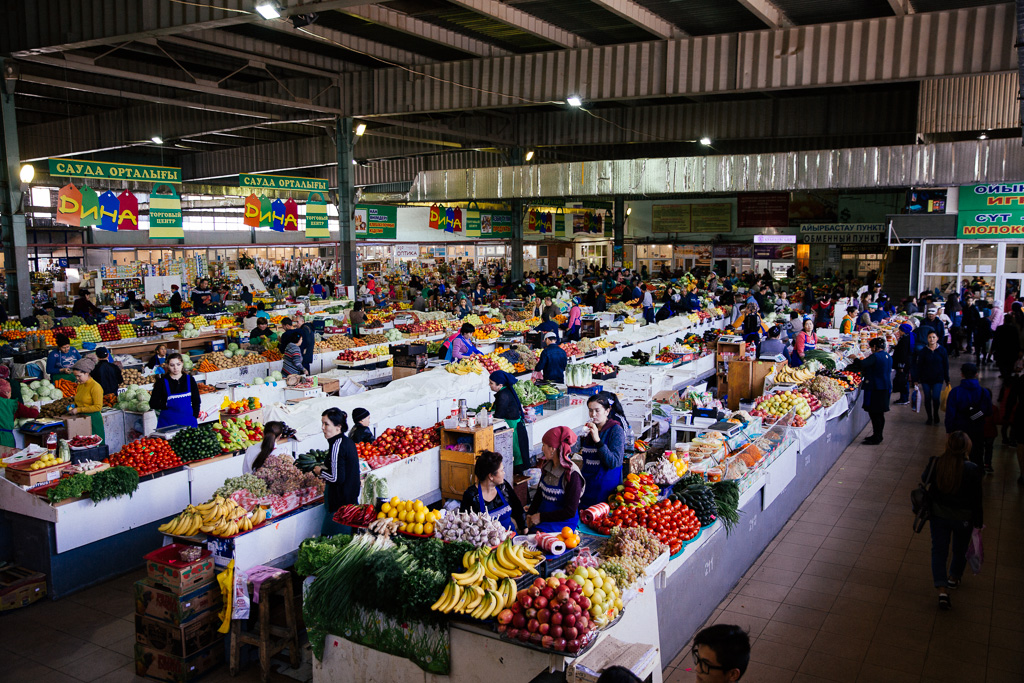 I am glad to have had the opportunity to spend time with my friend Phong abroad, and see what living like an expatriate is like in Atyrau, Kazakhstan.