Finally aboard Professor Gül, one of the crew brought us to our rooms and gave us clean linens and towels. My room was situated in the same-corridor as the rest of the guests (mainly truck drivers), while the cabin / crew have the second floor of the ship. Each room contain four beds, with the top two bunks being collapsable. Luckily for me, the ship was not full and I shared the room with a driver from Kazakhstan.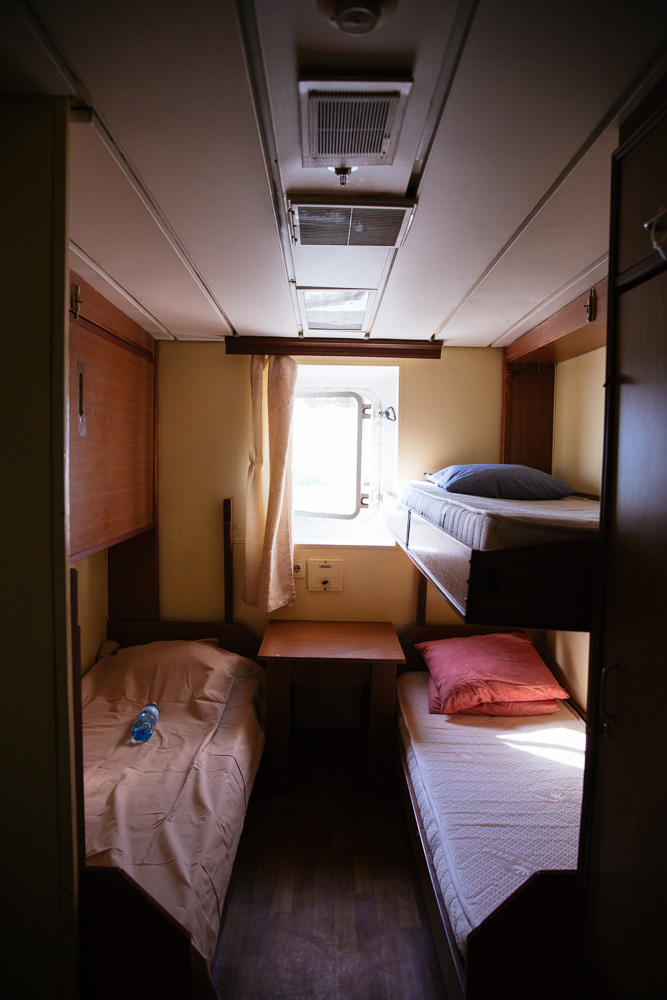 As a passenger on the ship, there is a common area where they serve hot black tea, a few corridors and the upper deck where you are free to hang out in. One of the drivers was excited to give me a tour of the cargo area, where he had parked his sixteen wheeler. We proceeded down the flight of stairs to the basement, where the trucks were still being parked. As you walk along the basement, you notice the tracks built in to allow for shipping containers to be loaded and unloaded.
Food wise, there is a central kitchen that provides breakfast, lunch and dinner for all of the passengers. The meals involved pasta and chicken, bread and eggs and you guessed it, plenty of black tea to go around! Life on the ship is simple, there are not many things made for entertainment, even the television in the common room was rarely switched on. Your time on the ship allows you to read, stare out into the sea and most importantly,  get to know the other passengers aboard the ship.
My highlight of the journey was getting to know the family of 4 from the UK that decided to pack their bags and go on an indefinite trip.  Anton was born in Bulgaria, his wife Georgia was born in Italy and the kids Eliano and Malina were born in the UK. With such international roots, it shouldn't be so much of a surprise that they have a serious case of wanderlust. Being on the road and home schooling your children is not a task for the faint of heart, I was continually impressed with their dedication to give their children a rich experience outside of the traditional classroom.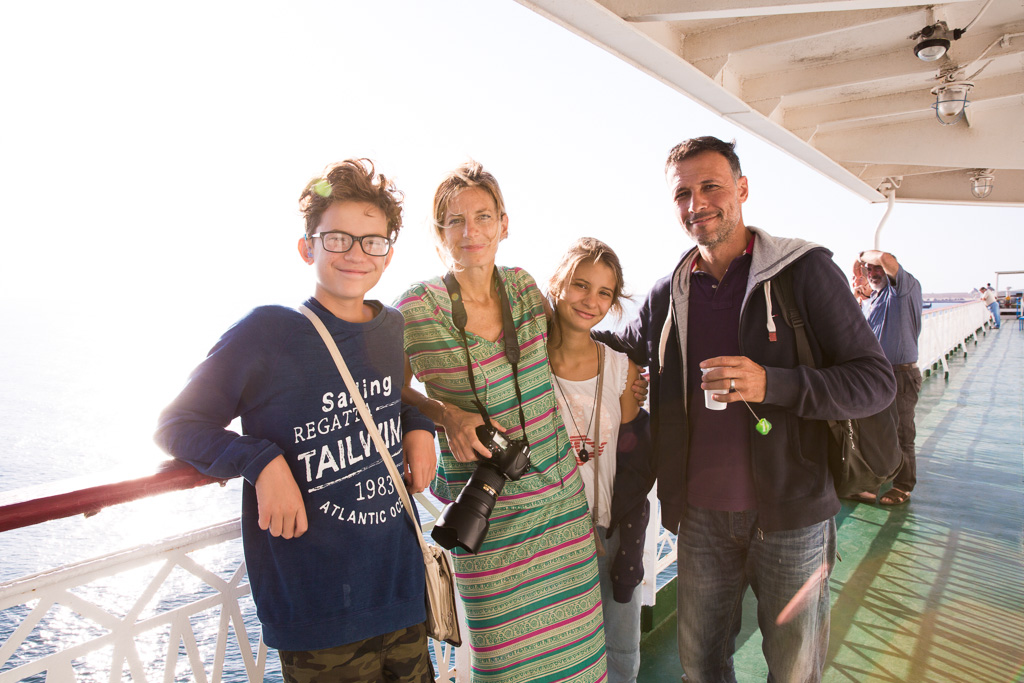 You can check read about their adventures at their blog, BeyondOverton. I've also included a little interview with them on in the video below.
We were fortunate with good weather, and the journey took only 20 hours to cross from Baku to Kazakhstan. I have heard that this journey could take up to 72 hours depending on weather conditions.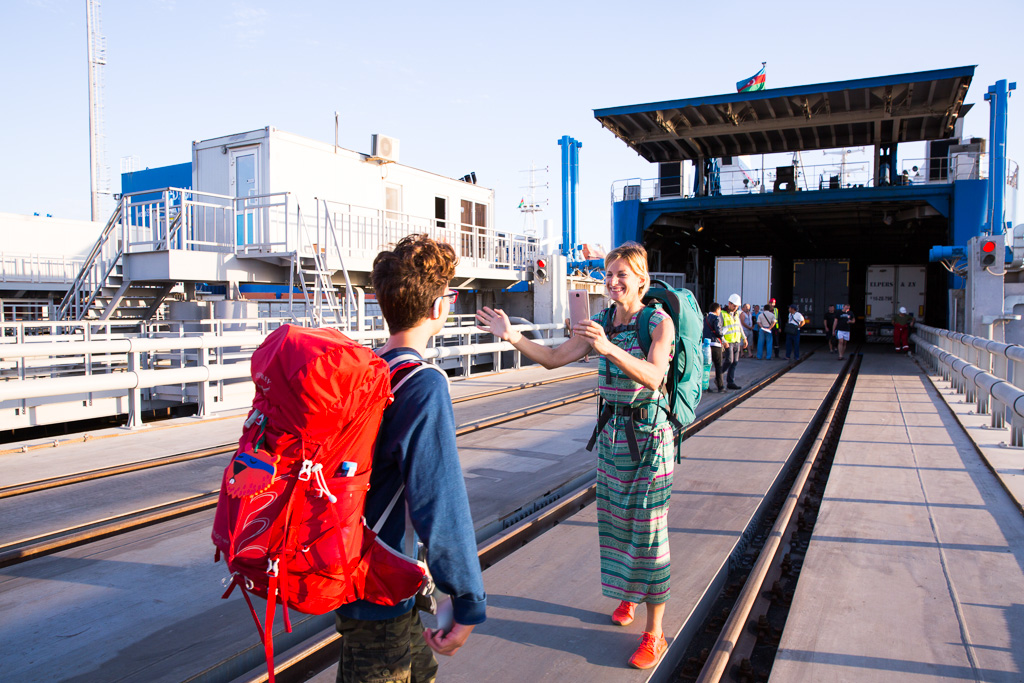 Everyone was elated to step foot at the port of Kuryk, Kazakhstan!