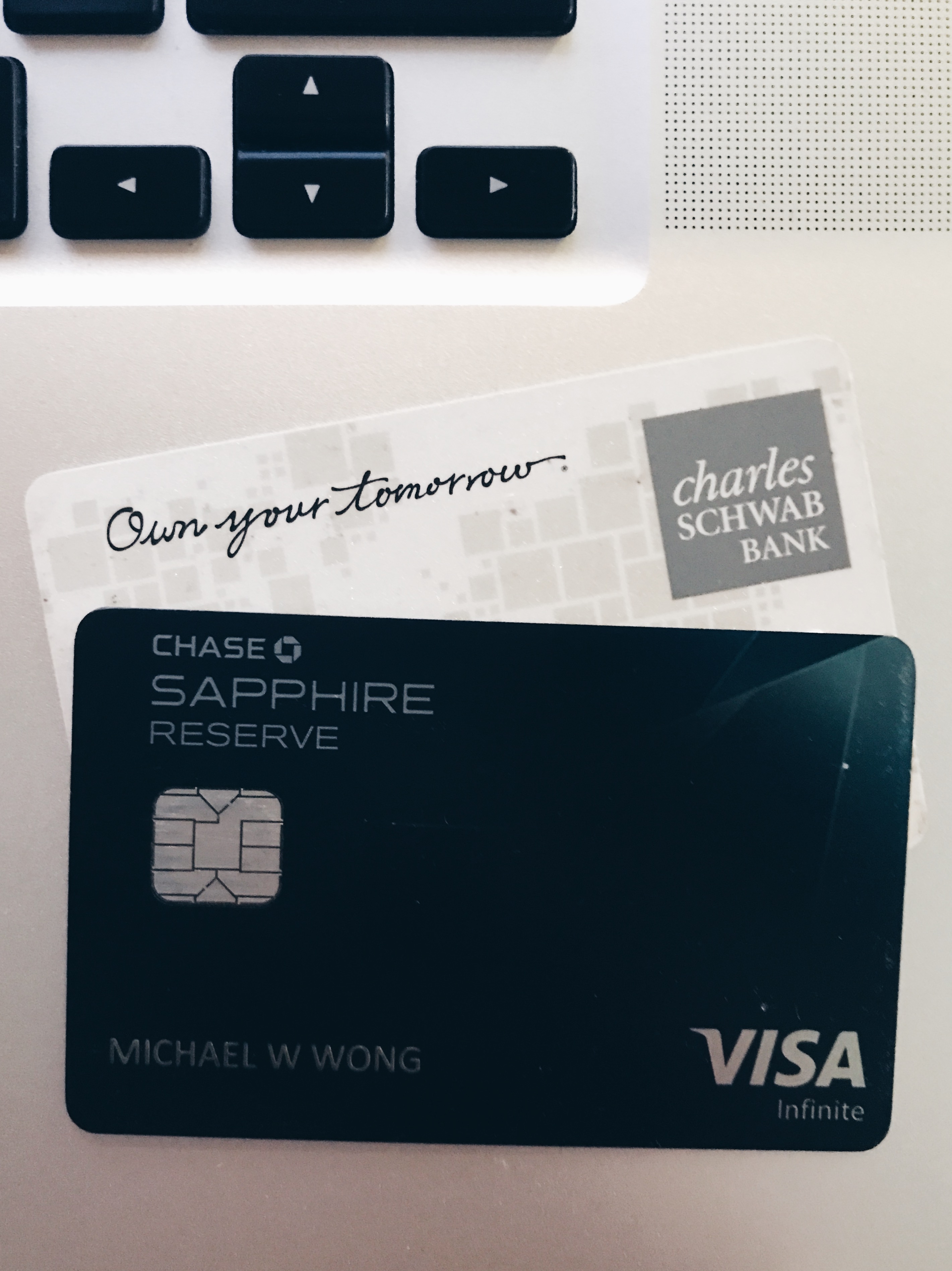 As resident of the United States, accessing cash while abroad in Europe does not need to be tricky.  Instead of bringing a lot of cash and finding a place to exchange it, I have taken the approach of only using one credit card and one debit card for my travels. These are the two of my most useful cards while traveling abroad, whether for two days or six months:
My travel Credit Card
Chase Sapphire Reserve
Why: $0 in foreign transaction fees, travelers insurance, lost/delayed baggage insurance, included car rental insurance, lounge access, global entry & pre TSA reimbursement. You will get 50,000 points for signing up which is almost a round trip flight to Europe from the US! (At the time when I signed up, I received 80,000 points)
This card has a lot of travel benefits that are included as a card holder:
3 points for each dollar spent on travel & dining (restaurants, bar, airline tickets, train, etc.)
Access to a number of Airport lounges (Priority Pass)
No international fees
Delayed trip insurance – Provides reimbursement for expenses such as meals and lodging if your common carrier (airline, bus, cruise ship, train) travel is delayed more than 12 hours or requires an overnight stay
Delayed baggage insurance – If your bag is delayed while traveling (train, airplane, etc) you are reimbursed $100/day to buy clothing
Car rental insurance – Included anytime you rent a car with this credit card
Global entry & TSA Pre reimbursement ($100 value) – This means you can skip the lines at the airport
$300 in travel credits a year – There is a $450 annual membership fee, but if you have at least $300 in travel expenses, this will be reimbursed during your billing statement each year.
This card is particularly useful in turning your everyday spending into some serious points to be used with travel. Often times I would go to dinner with friends and they would like me pay the bill on my credit card so i could get the points. (They paid me back, of course).
Stories from the road:
○ My baggage was lost for 3 days while traveling from France to Norway, which allowed for me to spend $100/day maximum on clothing through the lost baggage insurance. Hence my new trench coat in the video below. They also they will reimburse for a 1 cell phone charger, which I learned about while on the phone with a Chase representative.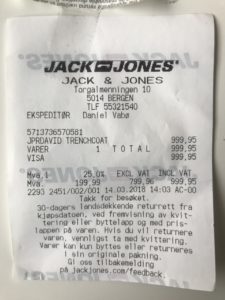 It was the first new piece of clothing I had purchased in over 6 months, and best of all, it was free!
○ While in Romania, I lost my credit card and was sent a replacement one in about 3 days or so. Chase is really responsive if you let them know it needs to be expedited.
○ It's easy to drop into a lounge at the 100's of lounges included in the Priority Pass (lounge access) You can check out a list on their website.
If you would like to apply for the Chase Sapphire Reserve, I would ask that you please do so with my referral link. Apply for the Chase Sapphire Reserve
My Travel Bank Account
Charles Schwab Checking account
Why: While traveling it's much more convenient to pull money out of an ATM, with an added bonus of a good exchange rate from the local Banks. The best part of the card is that it will reimburse you for any ATM fees incurred. For instance, if the ATM charges a fee of $3EUR to withdraw cash, Charles Schwab will reimburse you at the end of the month.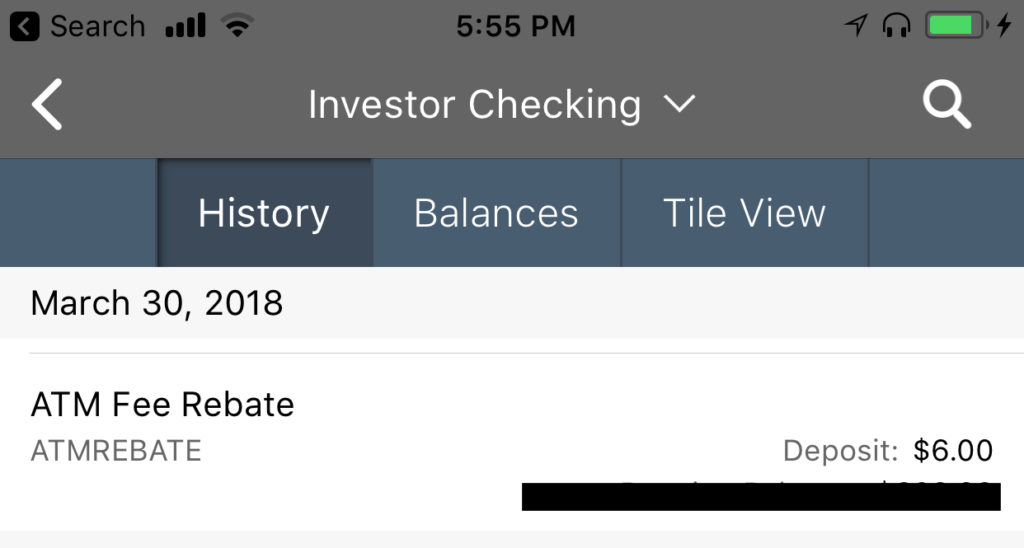 Tip: When choosing an ATM, rates will vary but by a small percentage. Try and go to the bigger chain banks and not a tiny 3rd party ATM)
Stories from the road:
○ Able to use this in every country so far without issues. And the ATM fee reimbursement has been great, I see a credit at the end of each month (Although I haven't run into too many ATM's that charge a fee)
Other tips for Credit & bank cards:
– I keep a backup credit card and debit card just in case your primary one gets lost. Depending on the country, you could get the card in as little as 2 days or 2 weeks!
– Before leaving the country, be sure to give your Bank and call and let them know your dates of travel for their fraud alert.
– Check with each of your Banks about withdrawal fees, for instance, Chase charges a fee of $5 each time you use your card abroad. So if you're in a bind, make sure you take out a larger sum of money instead of going multiple times for smaller amounts.
Budgeting & expense tracking:
Tripcoin – iOS only (for now)
For those of you who are obsessed with metrics and being able to analyze your spending, I have been using the app TripCoin religiously for the past 7 months. The concept is simple, you enter in your daily expenses and it will provide you cool graphs of how much you have spent daily against your budget and how much you've spent by country.